Beyond the Bench: Law, Justice, and Communities Summit
Executive Summary 
Introduction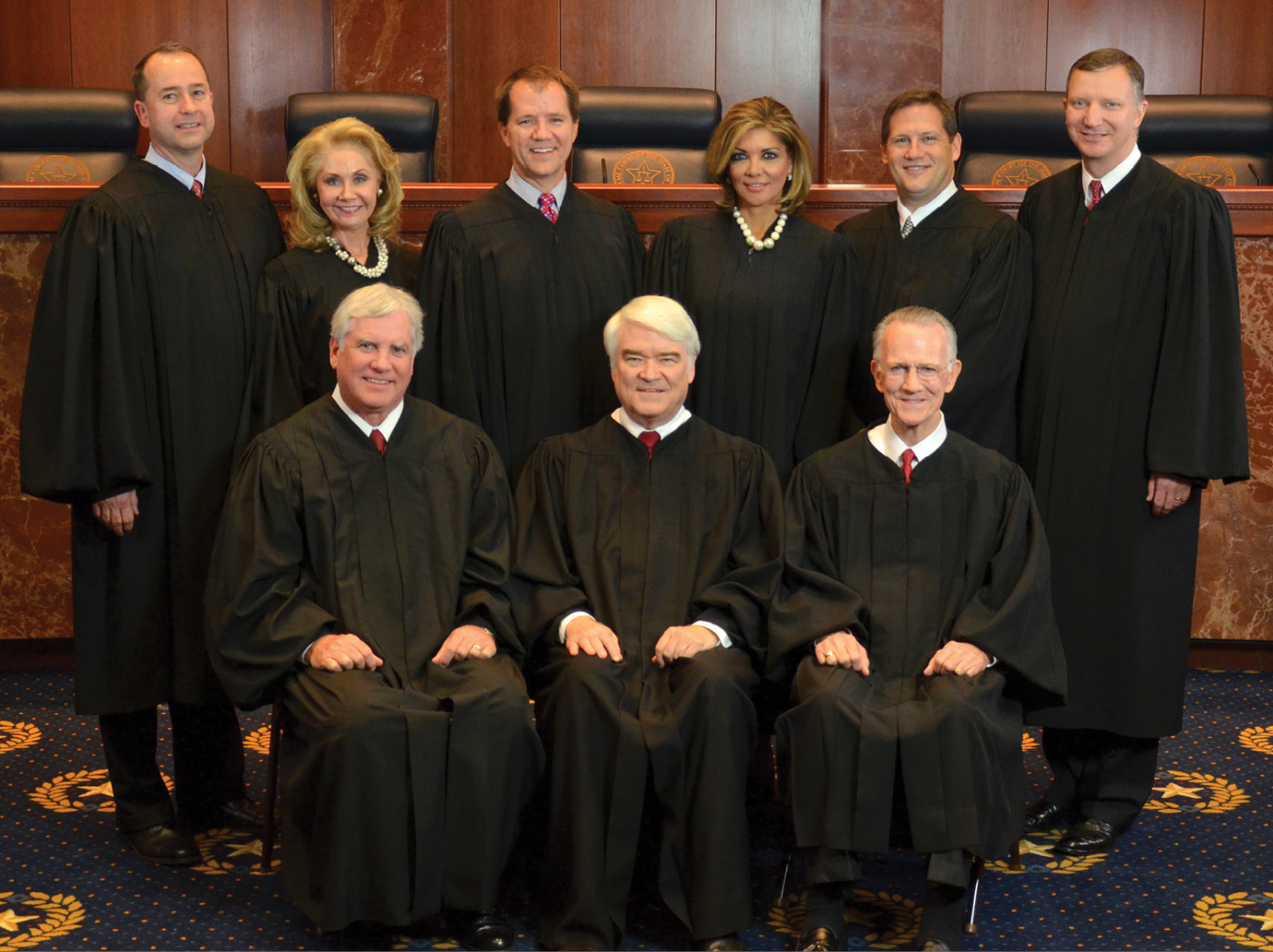 Texas' two highest courts, the Supreme Court of Texas and the Texas Court of Criminal Appeals, spearheaded the Beyond the Bench: Law, Justice, and Communities Summit on December 14, 2016, to address issues of unconscious bias and recent tensions between communities and law enforcement, with the objective of strengthening trust and confidence in the courts. Public trust is the justice system's principal asset. At the Summit, state leaders, judges, and community advocates came together to explore diverse viewpoints and engage in candid conversations about what can be done to ensure trust in the justice system.
The idea for the Summit began with research from the National Center for State Courts that showed only 32 percent of African Americans polled believe that state courts provide equal justice to all. Inspired by Dr. Martin Luther King, Jr.'s reminder that "injustice anywhere is a threat to justice everywhere," Supreme Court of Texas Chief Justice Nathan Hecht made it a priority to bring a conversation about justice, race, and bias to Texas. Chief Justice Hecht enlisted Justice Eva Guzman to lead the planning efforts for the Summit. As the wife of a retired police officer, daughter of immigrants, and jurist with experience on three levels of the judiciary, Justice Guzman provided unique insight and strong leadership to the conference objectives.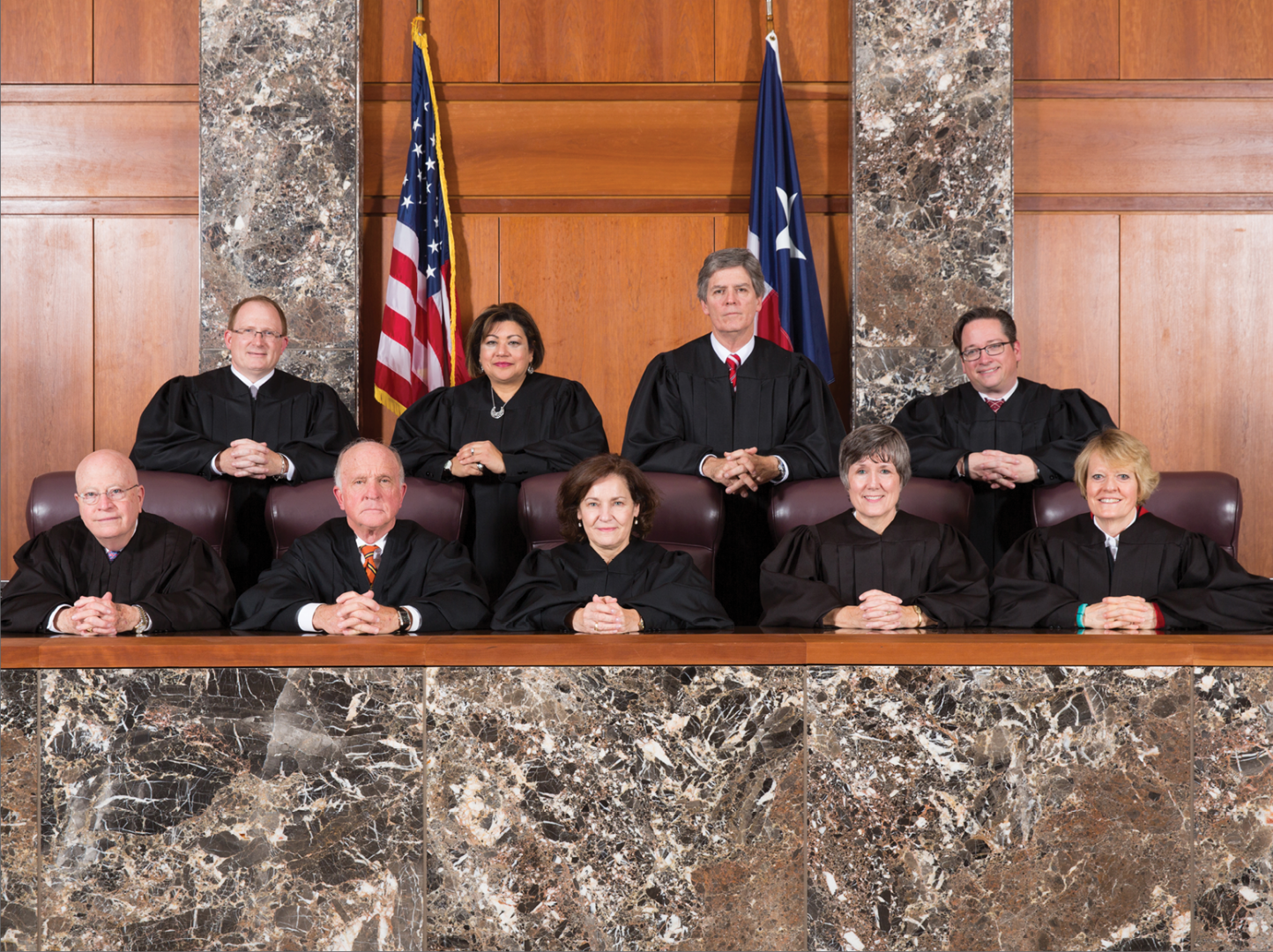 To ensure geographical, racial, and professional diversity among the Summit participants, Justice Guzman assembled a diverse Planning Committee that advised on the development of the Summit agenda, participant invitations, funding, and event security. The Planning Committee and Summit leadership reached out to experts across the state on disproportionality, law enforcement, community organizing, and unconscious bias in decision-making. Extensive coordination and preparation of the speakers and panelists was key to the Summit's success.
On the morning of the Summit, more than 200 state and local leaders gathered at Paul Quinn College, a historically black university, located in South Dallas, Texas. Chief Justice Hecht, Court of Criminal Appeals Presiding Judge Sharon Keller, and Justice Guzman commenced the event by encouraging participants to take the first step of acknowledging concerns for trust in the judiciary and listening and learning from one another to develop solutions. Justice Guzman opened the Summit with the recognition that one day was not enough to ensure complete trust in our justice system, but asked participants to consider Paul Coelho's words, "when we least expect it, life sets us a challenge to test our courage and willingness to change; at such a moment, there is no point in pretending that nothing has happened or in saying that we are not yet ready. The challenge will not wait. Life does not look back." Following Justice Guzman's cogent remarks, Paul Quinn College President, Michael Sorrell, welcomed the participants and challenged them to have uncomfortable conversations, be courageous, and tell the truth.
Keynote Speaker
Keynote speaker Chief Art Acevedo addressed the Summit as the new Chief of the Houston Police Department. As the head of the police department of the fourth largest city in the country, he expressed his belief that law enforcement is the best it has ever been but is still imperfect. He said that those in law enforcement, like everyone else, should confront bias as part of our humanity. Chief Acevedo challenged the audience to lead and serve in a manner that is not about self-preservation but about what is right.
Viewpoints: Life-Altering Moments
An impactful panel discussion was moderated by Chief Judge Eric Washington of the District of Columbia Court of Appeals, the highest appellate court for the District of Columbia. The speakers told their powerful stories of interactions between community members and law enforcement that changed the course of their lives. The panelists included a man who served 15 years of a 60-year sentence before being exonerated for a crime he did not commit; a college student who at the age of nine experienced the loss of a brother during a fatal encounter with police; an African-American police officer who attributed his reasons for becoming a police officer to injustices he experienced as a child; the widow of a fallen police officer, and an officer herself, who spoke publically for the first time about losing her husband in the July 7, 2016 Dallas shootings; and a pastor who discussed his efforts to provide his congregation with positive interactions with law enforcement.
Unconscious Bias in Judicial Decision-Making
The Summit featured a presentation entitled "When Intuition Fails: Mental Shortcuts and Unconscious Bias," by Dr. Jeffrey Rachlinski, a Cornell Law School professor who shared his research on cognitive and social psychology.
According to Dr. Rachlinski, intuitive reactions can be accurate but are often a source of erroneous and invidious judgments. Dr. Rachlinski led the participants through several examples of how intuition can fail us with his compelling findings from studies testing cognitive reflection, anchor effects, in-group bias, and implicit associations. His conclusions from these studies are:
People harbor a variety of invidious associations.
These associations sometimes influence judgment.
80% of white adults more readily associate white with good and black with bad.
Knowing when to suppress intuition is essential to sound judgment.
Deconstructing Our Decision-Making
Beyond the Bench participants were presented with a fictional scenario, moderated by the Director of the Children's Rights Clinic at The University of Texas School of Law, Scott McCown, a former judge. The scenario portrayed a youth and his journey through the justice system. Multi-disciplinary panelists shared their viewpoints as representatives from many interrelated systems: education, law enforcement, mental health, faith, and justice. The conversation centered on a youth arrested in school and examined the various decision-making points in time that could dramatically affect the trajectory of that youth's life.
Big Ideas
Participants were asked to submit "big ideas" in response to a question designed to spur action: "What is a practical first step you can take now to bring about change in your community, profession, organization, or agency?"
Transparency, truth, and justice for all were themes in the ideas collected from the Summit participants. Many judges pledged to be more deliberate in their decision4 making and to look the people before them in the eye and treat everyone with respect. Several community members were inspired to create gatherings of local stakeholders to step outside their comfort zones by connecting regularly, while listening and learning from one another about problems, challenges, and solutions.
Overall, participants submitted big ideas to promote accountability, awareness, community efforts, court improvement, data collection and analysis, education, legislation, organizational and personal goals, and better training. Some examples of the participants' big ideas include:
Take this dialogue to new venues – churches, schools, courthouses, and the Legislature.
Mandate training/education regarding cognitive/implicit bias for all stakeholders in the criminal justice system.
Ask an independent party or organization outside of the justice system to begin tracking convictions and punishment to compare with demographics including race. Perhaps a college or university would help?
Invite communities to join in identifying problems that impact them and develop the solutions. The people closest to the problem  have the best answer yet often are absent.
Educate and train police officers on the importance of positive contacts in the community.
Conclusion
The Summit concluded with Oak Cliff Bible Fellowship Pastor, Dr. Tony Evans, encouraging participants to endeavor to strengthen the relationship between communities, law enforcement, and courts, and to seek help through faith.
When participants gave their feedback through a survey following the Summit, their enthusiasm was palpable. The feedback from the Summit was overwhelmingly positive, with participants requesting information and tools on how they could recreate a Summit in their jurisdictions. This Toolkit will help extend the reach of this Summit to continue these courageous conversations. The Toolkit is intended to provide all the necessary details to replicate the event in its entirety or in pieces that suit the endeavor. The Supreme Court of Texas and the Texas Court of Criminal Appeals expect that this Toolkit will help foster collaboration and ultimately further the work of confronting injustice, challenging unconscious bias, and ensuring fairness and trust.